Investment Strategy
The Berenberg Global Bonds fund pursues a global (ex-euro) bond strategy in local currencies that invests in both developed and emerging market bonds and actively manages the weighting of the two segments relative to each other depending on their relative attractiveness. Its primary objective is to benefit from the yield advantage of foreign currency bonds over euro investments and the appreciation of (foreign) currencies against the euro. Using a systematic investment approach, the economically strongest countries are selected, taking into account fundamental, momentum and sentiment indicators. The duration is actively managed at the country level and is generally in the short- to medium-term maturity range.
Global investment strategy in local currency bonds (ex EUR)
Active positioning against a market benchmark
Average duration is between 2 and 5 years
Investment segments are mainly (quasi) government bonds in local currency
Learn more about our Berenberg Fixed Income investment philosophy
Further details on the opportunities and risks of this fund can be found in the sales prospectus.
Performance in 12-month periods
Monthly market comment
After a strong start to the year, Local EM and DM bonds gave back some gains and consolidated in February. This was driven by tactical profit taking, as well as re-rising US Treasury yield and a modestly stronger US Dollar. Despite that, overall market sentiment remained quite robust, nevertheless. This led to most EM currencies generally underperforming versus the Euro in February. The local duration performance however remained positive. Due to its structural overweight in EM nations versus DM countries, the Berenberg Global bond fund modestly underperformed its benchmark over the course of the reporting period.
Portfolio Management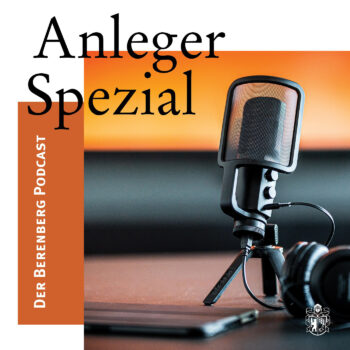 Robert Reichle
Robert Reichle, CFA, CQF joined Berenberg as a senior portfolio manager in January 2010. As a member of the fixed income selection team he is responsible for the creation and implementation of global fixed income portfolio management strategies. He has expertise in emerging markets debt, global government bonds, as well as corporates and financials. He is also the lead manager of the Berenberg mutual funds Emerging Markets Bond Selection, Global Bond Selection, and EUR Government Bond Selection. Robert has been working in the financial sector since 2004. Before joining Berenberg he was a senior strategist and portfolio manager at Payden & Rygel in Los Angeles and he also worked at WestLB AG, London as a manager in Emerging Markets credit derivatives trading and structuring. Robert is a Chartered Financial Analyst (CFA), received the CQF designation, and also has a German Diplom in economics from the University of Ulm and a Master in international economics from the University of Pantheon-Sorbonne, Paris.
Head of Fixed Income Global & Emerging Markets