The Berenberg Green Energy Debt Funds invest in junior debt or unitranche financings of the attractive asset class Renewable Energy for the production types solar, wind onshore and wind offshore in OECD countries. Financings of Renewable Energy projects are characterised by robust, predictable cash flows and an attractive risk/return ratio.
By focusing on secured junior debt, equity-like returns can be achieved with ranking prior to the owners' dividends. At the same time, junior debt and unitranche financings have an ongoing, constant interest rate from the beginning and no successive ramp-up of returns as equity investments usually have. Unitranche financings enable a senior secured ranking with a higher investment volume while offering attractive return opportunities. Both forms of financing make an important contribution to the expansion of sustainable energy production.
As the funds' investment advisor, Berenberg accompanies the projects in various phases, starting with late-stage development phases, through construction phases to operating phases, always secured by a comprehensive collateral concept.

The financings in the different project phases and financing tranches provide much needed support for the project developers and owners of Renewable Energy projects.

Torsten Heidemann, Head of Infrastructure & Energy
Success story Renewable Energy
The worldwide expansion of installed capacity through Renewable Energy shows that the long-term upward trend of newly installed capacities for power generation from Renewable Energy is continuing as expected.
Favouring factors of this growth are amongst others an increased speed of expansion and the further realisation of cost reduction potentials. In addition to the increasing competitiveness of the electricity production costs of Renewable Energy compared to fossil energy sources, especially the continuing increase of the public awareness of climate change has a positive effect on the current and expected framework conditions.
The mentioned factors contribute to the fact that the worldwide long-term climate targets are still possible to achieve and thus support the global energy transition, for which the continued expansion of renewable energies is urgently needed.
The ongoing expansion of capacities in a large number of markets, both in the wind and solar sectors, creates a massive ongoing need for capital, especially for project developers. This demand covers Berenberg in a targeted way with junior debt and unitranches through the Berenberg Green Energy Debt Funds with a balanced risk-return profile.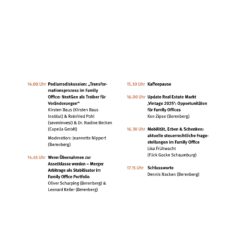 Berenberg's USP
Focus on financing niches by segments, financing ranks and structures


Experienced asset manager with banking licence

Structuring of complex financing solutions

Broad network and strong industry know-how in various asset classes
In addition to the opportunity for an attractive return, the investment also entails risks which are described in detail in the section "Special Risks" in the issuing document. For example, but not exclusively, the following risks exist:
Risks from participation in Financings
Dependence on Berenberg
Risk from possible conflicts of interest
Inflation risk
Interest rate risk
Investment risk
Payment obligation arising from financings
Risk relating to collateral sharing
Risk of the borrower
Risk from the general economic situation
Liquidity risk