In a nutshell
For safe government bonds, we expect a clear regional differentiation – clear advantages for the US.

European corporate bonds: We increase our overweight and build up the subordinated segment.

Emerging market bonds: Local currency securities and selected sovereigns in the high-yield segment are our favourites.
European corporate bonds with prospects for a positive year
At 3.6%, European corporate bonds in the investment grade segment are finally offering an adequate yield again, as we last saw at this level in 2012. Even in the event of moderate short-term increases in yields, it should be possible to achieve an absolutely positive development over the course of the year. Despite two and a half years of the COVID-19 pandemic, high energy prices and inflation-related cost pressures, corporate balance sheets appear tidy and robust. Accordingly, there are currently only a few defaults and rating downgrades. Until a few weeks ago, however, we had decided against a pronounced overweight. Both a jerky new start on the new issue markets and a persistently negative trend in capital flows held potential for setbacks. Both factors have brightened noticeably over the past few weeks: new transactions are attracting greater investor interest, and even supposedly riskier companies

Shadow is followed by light
For all segments of the bond market, 2022 proved to be an annus horribilis – stubborn inflation, yield rises, increased volatility and, against the backdrop of the approaching recession, rising risk pre-miums brought investors noticeable losses. Looking forward, however, this development leads to a clearly positive message: interest rates are back and money can be made with bonds again. Where exactly we see the most attractive opportunities, we show below.
Government bonds: Differentiation can pay off
After double-digit losses in safe ten-year government bonds on both sides of the Atlantic in 2022, we expect a regionally heterogeneous development in the coming months. A key reason for this is that inflation is likely to have already peaked in the US, while in Europe the peak is still to come. As a result, monetary policy dynamics will differ between the currency areas. While the Fed is likely to raise its key interest rate to 5.25% already in the first half, only to cut it again in the second half of the year, we expect the ECB to take two steps of 50 basis points each by mid-year without subsequently lowering its main refinancing rate again. For the 10-year government bond segment, this means falling yields again in the US by the end of 2023, but the opposite for German bunds. Together with the higher current interest rate, this results in a clear attractiveness advantage for US government securities. Euro investors should, however, take into account the possible change in the exchange rate or hedging costs in their comparative calculation in this regard – we expect the US dollar to depreciate somewhat in 2023.
Emerging market bonds: local currencies still preferred
The rally in emerging market bonds in the fourth quarter was driven by the hard currency segment in government securities, which had also previously seen the sharpest price declines. Despite this move, as well as a renewed decline in US yields and risk premiums, it was not enough for an absolutely positive performance in 2022. The degree of risk aversion is still elevated and unevenly distributed – both at the country level and between government and corporate bonds in hard currency or government securities in local currency. The latter, which we have favoured in the past, has been able to outperform its hard currency counterpart over the year. For the beginning of the new year, we expect the active positioning in the currency component to become somewhat less important due to already strongly increased local yields. When the key interest rate hike cycles come to an end in many emerging markets and inflation expectations have peaked, the current yield will become even more important in the medium term. In this respect, we are sticking to a successive increase in the duration of local currency bonds. From a market perspective, we are encouraged by the now low investor positioning. We believe most of the capital outflows caused by the market turmoil in 2022 are behind us. Risk premiums are also still at attractive levels despite the recent recovery. An entry into countries in the high-yield segment in particular, with little sensitivity to US yields and only small amounts of debt outstanding over the next one to two years, appears worthwhile. Finally, despite seasonally higher activity in the first quarter, overall issuance should remain manageable, providing additional support for the asset class.
Conclusion: The return of the interest rate creates opportunities
We take a regionally differentiated view of government bonds with high credit ratings and see clear advantages for US over German bunds in the respective local currencies. Corporate bonds have become attractive again at now higher yield levels in both the investment grade and high-yield segments, and we particularly like the financial sector and subordinated issues of first-class borrowers. Finally, in emerging markets, we again prefer the local currency segment and find entry into selected high-yield countries interesting
Authors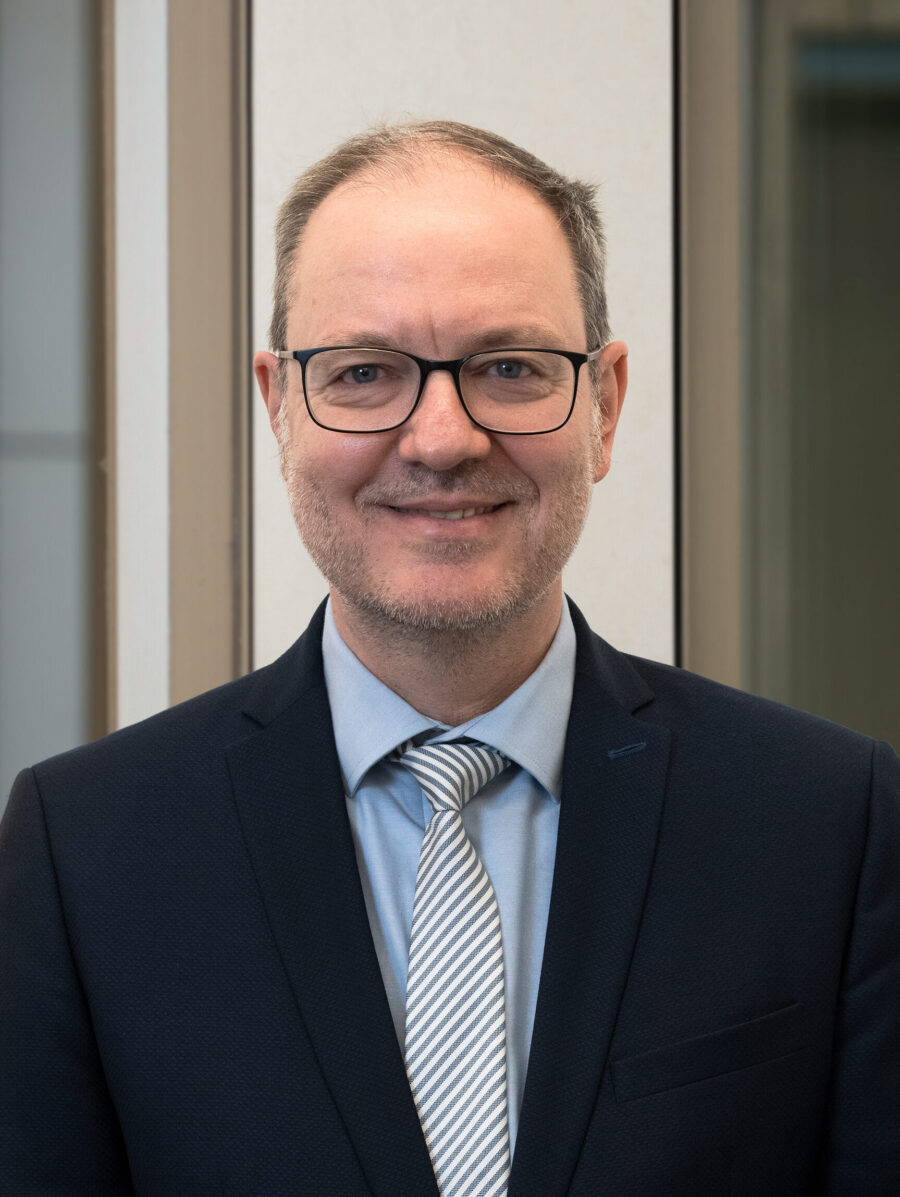 Martin Mayer
Martin Mayer, CEFA, has been working as a portfolio manager since 1998. Since November 2009, as Senior Portfolio Manager at Berenberg, he has been responsible for the pension strategy of private asset management and for individual special mandates. After completing his training in business administration (Wirtschaftsakademie) and his degree in economics (University of Hamburg), he joined Deutsche Bank's asset management department in 1998. Until 2008, he managed individual client portfolios for Private Wealth Management and completed further training as a CEFA investment analyst/DVFA in 2001/2002. Mayer joined HSH Nordbank in the summer of 2008 as Deputy Head of Portfolio Management.
Senior Portfolio Manager Multi Asset
Christian Bettinger
Christian Bettinger, CFA, has been with the company since June 2009. As fund manager of the mutual funds Berenberg Euro Bonds and Berenberg Credit Opportunities, he is responsible for the selection of corporate bonds in the Multi Asset area. After apprenticeship as a banker and studying business administration at the Catholic University of Eichstaett-Ingolstadt, he first went through the trainee program at Berenberg. In February 2010, the business graduate was taken over early as a junior fund manager with a focus on derivatives and fixed income. Bettinger is a CFA-Charterholder, Certified Financial Engineer (CFE) and admitted Eurex trader.
Head of Fixed Income Euro Flexible
Robert Reichle
Robert Reichle, CFA, CQF joined Berenberg as a senior portfolio manager in January 2010. As a member of the fixed income selection team he is responsible for the creation and implementation of global fixed income portfolio management strategies. He has expertise in emerging markets debt, global government bonds, as well as corporates and financials. He is also the lead manager of the Berenberg mutual funds Emerging Markets Bond Selection, Global Bond Selection, and EUR Government Bond Selection. Robert has been working in the financial sector since 2004. Before joining Berenberg he was a senior strategist and portfolio manager at Payden & Rygel in Los Angeles and he also worked at WestLB AG, London as a manager in Emerging Markets credit derivatives trading and structuring. Robert is a Chartered Financial Analyst (CFA), received the CQF designation, and also has a German Diplom in economics from the University of Ulm and a Master in international economics from the University of Pantheon-Sorbonne, Paris.
Head of Fixed Income Global & Emerging Markets