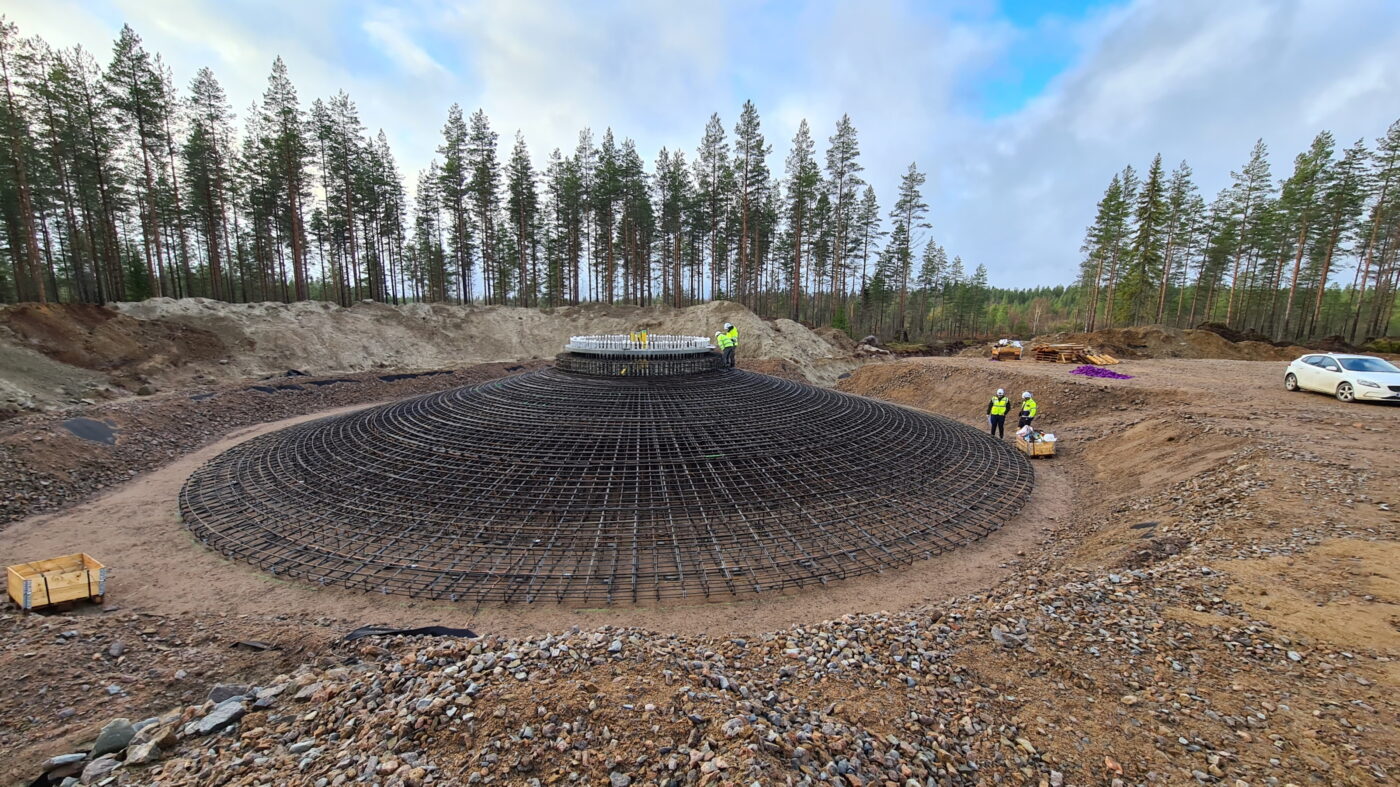 Berenberg Green Energy Junior Debt Funds I and II will finance the construction and operational phase of the wind farm and provide Energiequelle with junior debt for the installation of seven Nordex N149 turbines. Berenberg is acting as investment advisor to the funds.
The Konttisuo project is located in the municipality of Soini, in the southwest of Finland, approximately 70 kilometres east of the city of Seinäjoki. Energiequelle is acting as general contractor for the construction. The access roads have already been constructed, the foundations poured, and the internal cabling installed. Construction is proceeding according to plan and the project is expected to be commissioned in the first half of 2022. In March 2021, the second and final closing of the junior debt financing was achieved, underlining the trusting relationship between the two companies.
The Konttisuo wind farm marks the first investment for the Berenberg funds in Finland, the tenth country worldwide in which Berenberg has arranged renewable energy financings. Torsten Heidemann, Head of Infrastructure & Energy at Berenberg, says: "We are proud to support Energiequelle with the financing of the Berenberg Green Energy Junior Debt Funds. We are particularly pleased about the cooperation, which is characterized by creativity and trust. As such, we are confident that this project is the beginning of a close business relationship and that we will implement further investments together with the debt funds which we have initiated."
Maik Pytzka, Head of Sales & Finance at Energiequelle GmbH, particularly emphasises the rapid implementation of the financing: "The successful closing of the financing has been reached in only a few weeks after Energiequelle had issued the financing request. This shows the high level of professionalism of Berenberg's specialists. The interaction between them and Energiequelle's financing experts was characterised by a high level of solution-orientation at all times during the discussions".