Investment Strategy
The Berenberg Sustainable Multi Asset Dynamic aims to achieve long-term value growth while taking into account a sustainable investment objective with a positive impact on environment and society. To this end, the fund management identifies attractive equities and bonds that actively contribute to the solution of global challenges. To achieve this investment objective, the fund invests globally in companies whose products and services have a positive impact on our environment and society. The fund is broadly diversified and the tactical allocation of the various asset classes is actively managed.

Dynamic investment approach with focus on positive impact and sustainable growth
Active positioning against a mixed market benchmark
Maximum equity allocation of 90%
The investment universe comprises mainly single securities
Learn more about our Berenberg Multi Asset investment philosophy
Further details on the opportunities and risks of this fund can be found in the sales prospectus.
Performance in 12-month periods
Monthly market comment
In October, rising interest rates and the Middle East conflict led to price losses on the capital markets. Gold benefited significantly from both the risk-off mode and the decline in real interest rates (+7.3% to USD 1,983/ounce). Yields on 10-year US government bonds reached a new high for the year of 4.98%, while 10-year German government bonds briefly rose to 3%. The markets only recovered towards the end of the month after the central banks hinted at an end to the cycle of interest rate hikes. On balance, the stock markets fell by 2.1% (S&P 500) and 2.65% (EuroStoxx 50). Risk premiums in the European investment grade and high yield segments initially widened significantly, but narrowed again slightly towards the end of the month (+6bp and +23bp respectively).
Portfolio Management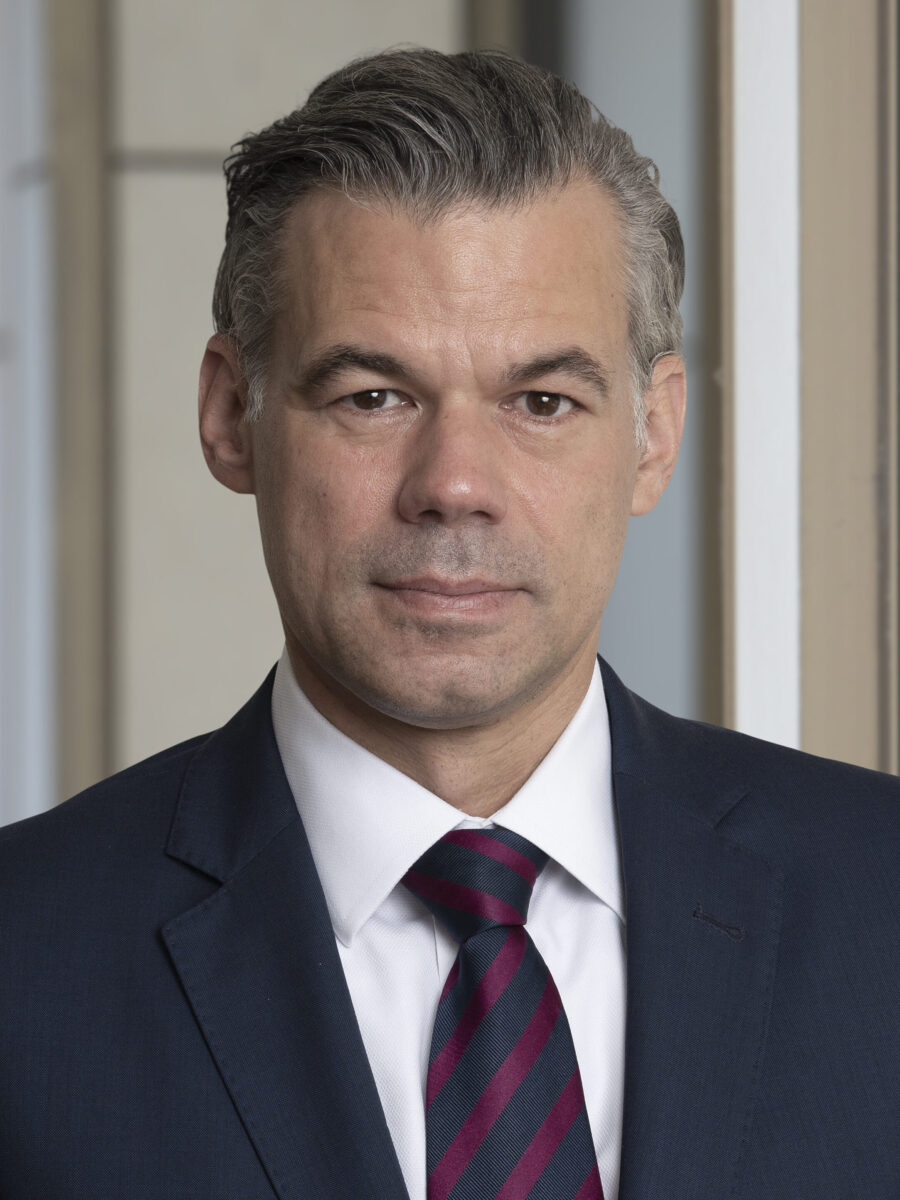 Oliver Brunner
Oliver Brunner, CIIA, heads the portfolio management department (core strategies) at Berenberg. He has been working in private asset management since 2007. In addition to overall responsibility for the core strategies and 1590 fund family, the graduate industrial engineer manages large special mandates for foundations, church institutions and private clients with special requirements. He completed his studies at the end of the 1990s at the Technical University of Karlsruhe; in 2006 he passed the part-time examination to become a Certified International Investment Analyst (CIIA). From 2000 to 2007, he was portfolio manager and equity analyst at Baden-Württembergische Bank AG in Stuttgart.
Head of Portfolio Management Multi Asset - Defensive & Total Return Strategies
CO
₂

-Intensity

The CO

₂

Intensity (Scope 1 & 2emissions) per company is multiplied by is portfolio weight (current value of the investment by current portfolio value) and summedup. This weighted average CO

₂

Intensity provides an indication ofthe portfolio's exposure to CO

₂

emission intensive companies. The unit is in tons of CO

₂

per USD 1 million revenues.
The fund does not actively manage its carbon footprint, however, emissions data such as CO2 intensity are relevant parameters which can be used to assess the efficient management of a company and the extent of transition risks.
ESG Score
Using a score between 0 (lowest) and 10 (highest), MSCI ESG assesses the ability of portfolio holdings to identify and manage environmental, social and governance-related risks compared to peers. The ESG scores are assigned at the holding level and are aggregated at the portfolio level as the weighted average ESG Score.
The data provider MSCI ESG uses an ESG score of 0 to 10 to assess the management of material ESG risks of portfolio holdings compared to competitors.
ESG Controversies Screen
MSCI ESG analyses controversial business practices from the five areas environment, human rights, labour rights & supply management, customers and governance. The controversies are rated according to their reputational risk as well as the operational handling by a flagging system. Green indicates no or weak controversies, yellow indicates moderate controversies, orange indicates severe controversies and red indicates very severe controversies.
Investments in the fund are monitored for ESG controversies and, with the help of MSCI ESG data, flagged according their severity. Thereby, potential ESG risks of investments are identified. In the case of an orange flag (severe controversy), we enter into an active exchange with the company. In the case of a red flag (very severe controversy), the company is excluded.
Sustainable Development Goals (SDGs)
For our funds with a "Positive Impact" focus, we showcase to which of the United Nations SDGs ourportfolio positions positively contribute. For this purpose, we focus on 10 investable goals. According to its contribution, each investment is assigned to one to max. three goals. Portfolio weights are shown along the respective SDGs - in the case of investments that contribute to several SDGs, the portfolio weight is allocated proportionately to the SDGs.