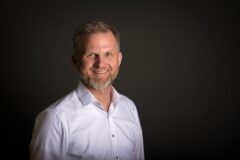 The private bank Berenberg and the international solar developer GoldenPeaks Capital begin their cooperation with the Polish solar park portfolios "Bravo" and "Alpha". The Berenberg Green Energy Junior Debt Fund III provides mezzanine financing for the construction and operation of in total 172 MWp. The private bank Berenberg acts as investment advisor to the fund.
The project portfolios "Bravo" and "Alpha" with a capacity of 86 MWp each consist of individual 1 MWp PV plants spread across Poland. All solar parks have been successful in the CfD auction (Contract for Difference). The mezzanine financing is provided under a framework agreement allowing for scale via the accession of separate portfolios and supporting an efficient transaction process at the same time. Bravo has already received mezzanine financing in January 2021 and construction is about to be completed. Alpha has recently started construction and is expected to be complete in Q1 2022. Additional project portfolios are to follow.
Bravo and Alpha alone will be built with 393,020 photovoltaic modules, which will produce enough energy to meet the electricity demand of around 56,200 homes. In addition, 130,361 tonnes of CO2 will be saved from emission into the atmosphere, which is equivalent to the consumption of 750 million kilometres driven in a car. The project helps Poland to become more independent from fossil fuels like coal, which is still the major source of Poland's electricity generation.
Project "Bravo" and "Alpha" are the first two investments of GoldenPeaks Capital in the Polish photovoltaic market with more projects to come in the future. Fergie May, CEO of GoldenPeaks Capital stated: "We continue to grow our photovoltaic portfolio in Poland as well as our team of experts on the ground. Poland's transition to a low carbon economy continues at pace, and we remain a committed and long-term solar developer in the country. Berenberg's experience and assistance have been instrumental in launching the Bravo and Alpha portfolios and we look forward to expanding our successful collaboration."
"Bravo" and "Alpha" are also the first investments in Poland for the Berenberg funds marking another successful entry into a new country. Torsten Heidemann, Head of Infrastructure & Energy of Berenberg said, "We are proud to support GoldenPeaks Capital on its strong growth path in Poland. They have the know-how and resources to become one of the major players in the attractive Polish solar energy market. The financing arrangement provides the required flexibility but at the same time sets a clear framework for the funding of solar portfolios."