Equity Research and Sales
Berenberg has one of Europe's largest equity research teams. A deep understanding of industries, companies and stock markets, detailed financial analysis and a thorough assessment of management expertise underpin our successful stock picking approach. Berenberg's team of analysts constantly identify mispriced shares to provide timely investment recommendations. Freedom of thought and complete independence are core to our research philosophy. We embrace diversity, not just because we should, but because it makes us a better research team.
Registered clients can access all our research and analysts via our Equity Research Portal (login required – please contact our CRM Team for assistance).

The equity universe of the European research team currently comprises over 900 stocks across the market capitalisation spectrum. Stock-picking remains key to our research philosophy, but many developing trends cut across the traditional equity research sectors. Close collaboration between sector-specialists, our ESG team, our economists and our strategists allow us to identify ways to capitalise on these trends, consistently adding value to our clients' investment processes in an ever changing world.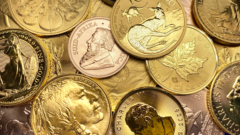 With the equity research teams in London and New York, we cover more than 300 stocks listed in the USA. Of these, 250 are covered by the team in New York and the rest by the team in London. With its stock-picking concept, the New York team concentrates primarily on mid caps, where coverage is rather low.
Contacts
Europe

Head of European Investment Bank



MiFID II
The revised Markets in Financial Instruments Directive (MiFID II) and the accompanying Markets in Financial Instruments Regulation (MiFIR) have come into effect on 3 January 2018. To learn more about our approach to being MiFID II ready, please visit our dedicated MiFID II website.